Treatment Innovation Inspired by Beauty
Founded in 1980, Celmonze International Laboratories (Celmonze IL) now comprises of five state-of-the-art research labs located across Europe and North America, with its headquarters based in the beautifully enchanting city of Paris.
Today, Celmonze continues to inspire women all over the world towards better skincare, beauty and soul. Our secret: Constant innovative breakthroughs and formulations by our team of dedicated and experienced Cosmetologists and Specialists creating successful products unsurpassed in quality and excellence.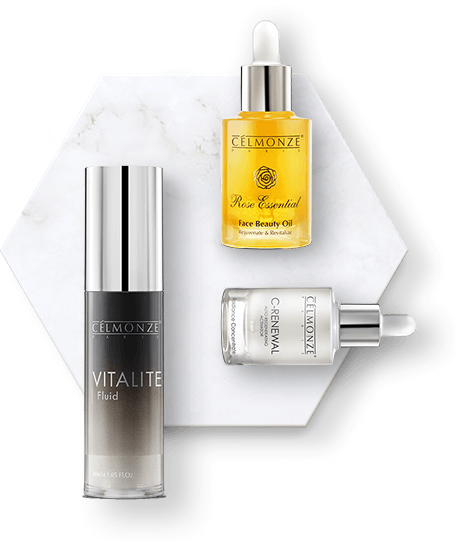 Vision & Mission
Our Vision
Provide A One-Stop Haven
Celmonze is and will continue to be a one-stop beauty haven with advanced solutions for the most diverse skin care and beauty needs.
Persist As Market Leader
We will remain in the forefront as the market leader through continuous R&D for constant product innovation and breakthrough discoveries.
Preserve Beauty Forever
Utilizing biotechnological advances; we will always lead the way in delivering innovative products and in preserving beauty, forever.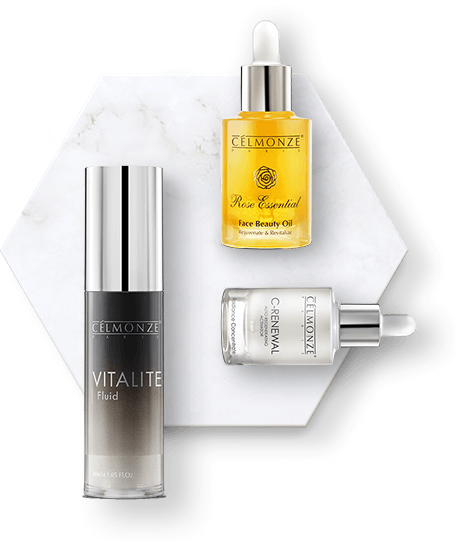 Vision & Mission
Mission
Beauty
True beauty begins with beautiful skin.
Freedom
Allowing women the freedom to embrace life's pleasures, without the need to hide behind thick make-up or cover up facial flaws.
Confidence
A radiant flawless complexion, restoring women's confidence to stand proud and have faith in their own beauty.